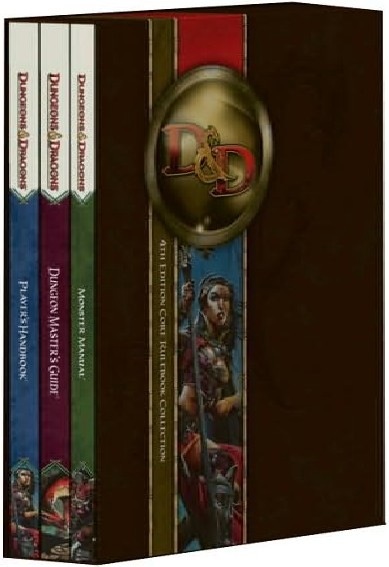 For those of you "in the know",
the new edition of Dungeons and Dragons
has been released today. As I scramble to find 100 bucks or so to
preorder the core rulebook set
, I went ahead and found some interesting links for you guys.
First up, Gabe and Tycho (creators of
Penny Arcade
) as well as their eternal nemesis Scott Kurtz (of
PVP
fame) got together for an exclusive playtest of 4E. And, luckily for us, they are releasing the sessions as
both a podcast and a webcomic
on WotC's website. Listen to it, if only to hear the character name discussion ("Jim Darkmagic" indeed) and learn about the "rat king".
For my fellow science nerds/BSG fans, there is
The Science of Battlestar Galactica
. Definitely check out the two-part article about possibly the most controversial part of the show: Cylon-Colonial crossbreeding.
And because Agent Bedhead linked to me,
I am returning the favor
. Plus, it is pretty funny.
Kudos to Daniel for reigniting my desire for
both Lost and Evangeline Lilly.