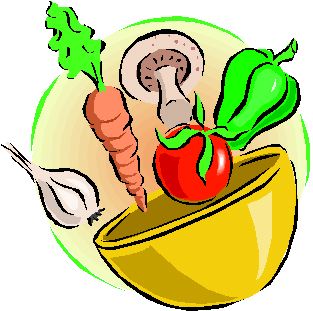 I was listening to some radio show that purports to speak to and for black people. They had some so-called (I say this because it is kinda hard to see credentials through the radio) doctors espousing the benefits of not eating meat. One was a vegetarian, the other was a complete vegan.
Now let be say this now: I DON'T HATE VEGETARIANS. Some of my biggest crushes are vegetarians. Kristen Bell, for example. Scott Adams as well. I have nothing against your lifestyle choice. Your edibles are really none of my concern. Which is where the problem begins.
The only time I ever have a problem with leafheads is when you start lecturing. I don't take it from the Christ crowd, why should you be treated any differently? Now, I will give you that soybeans can pretty much replace anything
made from meat. If only you could make it cheaper and taste better,
people MIGHT consider it. Until then, you are talking out of your ass.
How does that statement relate to the radio show? Let me show you. Not one of the arguments they presented really convinced me and I doubt anyone else that eating meat was so bad. I will list all the statements made by these people (and some of the callers) that I had issues with, and then I will show how ill-founded (read: stupid) they are to the best of my ability.
1) There was the inevitable "Man was never meant to eat meat; we are healthier when we eat only veggies" claim.
One, why do we have teeth that are shaped to rend and tear flesh then? You don't need canines to eat broccoli. Two, of course you are 'healthier' when you eat more veggies; that is what the FDA had been shoving down people's throats for years. Plus, by cutting out meat, you are cutting out calories, and fewer calories means weight loss and better health. Funnily enough, I never heard this guy mention the supplements that many vegans and vegetarians have to take because they aren't getting certain amounts of certain necessary vitamins and minerals that can only be found in meat.
People gorge themselves on meat caked with fat and grease, and unlike their ancestors, they don't have to worry about a tiger or another guy with a big rock trying to kill them, so the previously necessary high protein is wasted. Our food is prepped for quick eating and little satisfaction. You aren't 'healthier' because you eat no meat; you are healthier because you are not eating what is essentially cooked grease. Anyone could do that and still eat all kinds of meat. Moderation is the key.
2) Some jackhole called in and actually claimed that female hormones pumped into farm animals to make their breasts bigger led to the 'increase' in homosexuality.
The mere fact the radio host did not immediately cut this man off is reason enough to call the whole thing bullsh!t. Homosexuality does not come from food. It is a combination of genetic and psychosexual factors, and to even entertain such a ridiculous thought as that one is offensive. This panders to the idea that it is a disease to be cured, a poisoning of the body's "natural" urges.
3) One of the staff on the show volunteered to go two weeks without meat. She failed to do so, and when she told them that her reason was "because [meat] tastes good", they laughed at her, the host even calling her weak. Then the vegan said that taste isn't a good enough reason to eat something.
Why? Meat does taste good; that is why we are eating it. Taste the most important sense when it comes to taking anything into our bodies. Animals coat themselves in bad-tasting chemicals to keep from being eaten. Few poisons taste good. And sometimes, a person likes to pleasure themselves with something that tastes good.
And another thing: why laugh at the woman for not being able to break a years-old habit in two weeks? Did you honestly believe she was going to see the light and miraculously start inhaling brussel sprouts? Of course not! She should have been commended for trying out something new, which is the most important step. And frankly, as a meat eater, asking for two weeks cold turkey (pun not intended, but welcome) is crazy. Maybe a week if you are trying to challenge yourself, but come on. Take it one day at a time, wean yourself on less and less, and then you might be able to make the switch.
4) Not actually said, but implied, was this presumption that eating meat was a simple choice; a boolean variable you could switch from 'TRUE' to 'FALSE'. Not once did I hear them acknowledge the fact that most people cannot afford to be vegetarians. Meat is cheap and fast; vegetables (especially the au natural raw method these two doctors espoused) are just not that feasable in today's world. I am sure tons of people which they could eat better, but they just can't afford to, whether in time or money. And people just don't like to change.
I eat meat. I am quite happy doing it. I do try to eat better, but I am not going to sacrifice my comfort unnecessarily, not when I can simply adjust my diet to be both healthy and delicious. If leafheads wish to make more converts, they have to stop taking cues from the religious right: telling people they are doing 'wrong' (especially when it isn't really wrong) and then ridiculing them for failing to measure up to your expectations is going to make a lot of people hate you.
Powered by ScribeFire.